Speed Kick with photo
Speed Kick (shoot out, speed shot)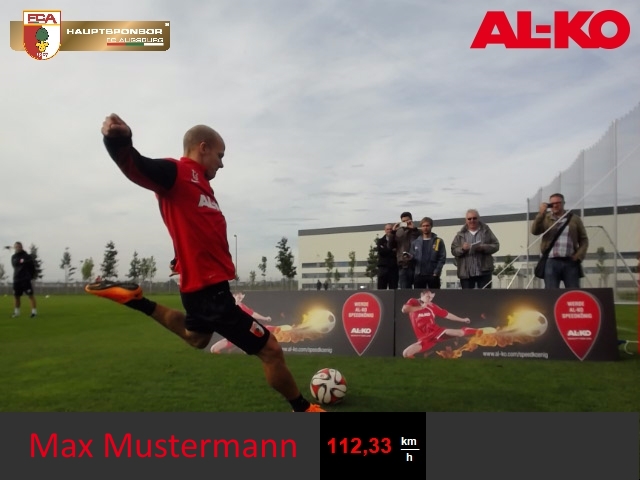 You would like to buy or rent our speed kick or shoot out modules? Our speed kick or shoot out modules are multi sport radar systems to detect ball speed. They can be used for multi sport activities like football, soccer, handball, tennis, etc. The bright shining display of the radar unit ensures that the detected speed shown on the display can be seen from far distances.
You can combine or speed detecting sports radar system with an inflatable cage to secure the balls. Or you go for much more exclusive version with a 4x4x3 m truss cage including a real 3×2 m goal. This version offers nice branding options.
NEW: speed kick with photo option
Our new line extension in addition to our radar speed detecting is the "speed kick with photo". Every player gets a A6 4c foto print out including his shot speed and if wanted sponsor logo. The photo shows the the player at the right moment – when he kicks or throws the ball!