Speed-Kick

who has the hardest shot?

a fun even for non-footballers

also suitable for other sports (for example tennis)
Our sport radar system measures the shooting speed. With the matching shot cage and a football goal, the speed kick can be used for all events where you want to challenge your visitors athletically.
Our Speed Kick Event Module can be used for various ball sports – e.g. Football, tennis, handball. The Speed-Kick Display is visible from afar because of its extremely bright LEDs.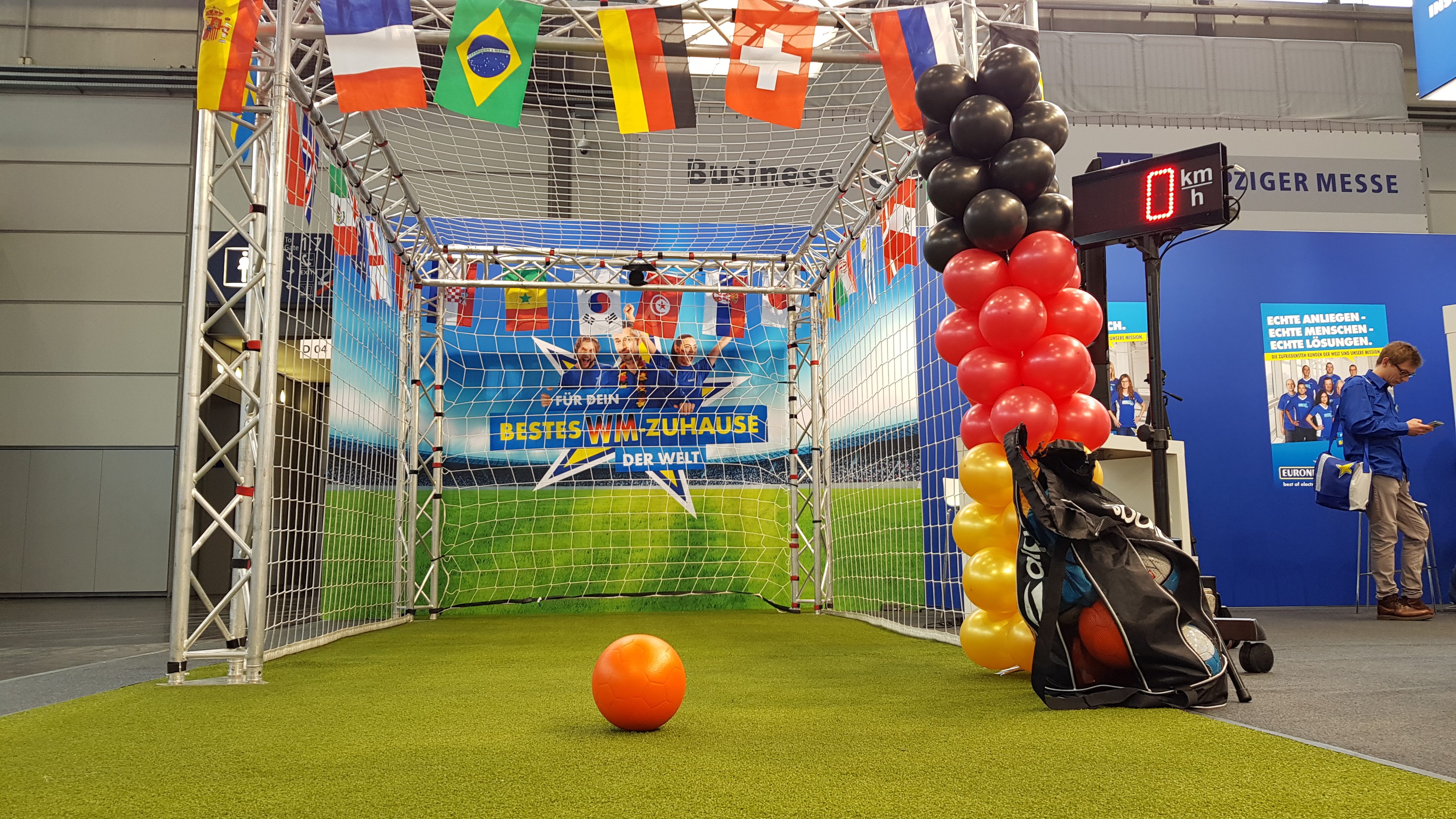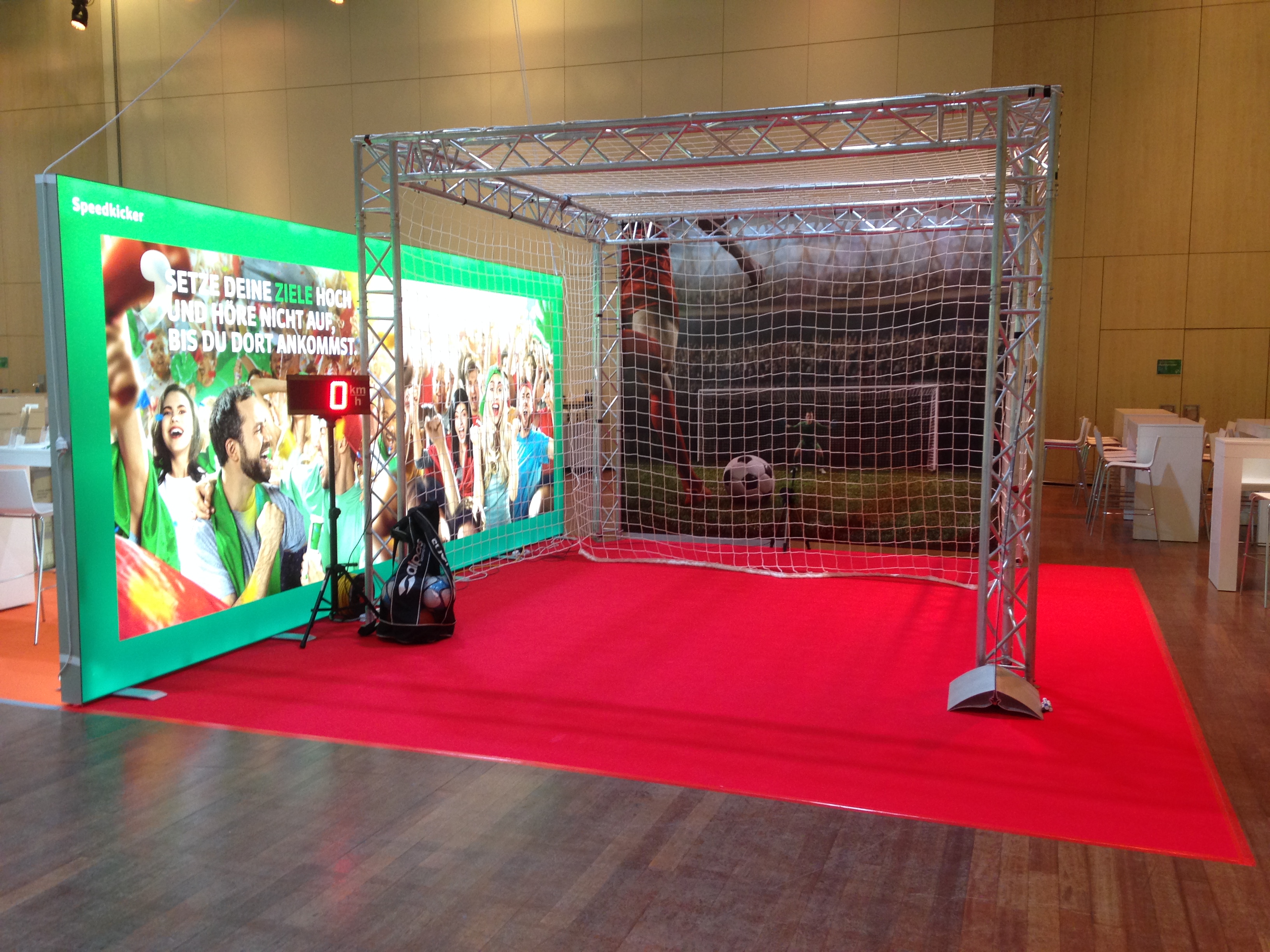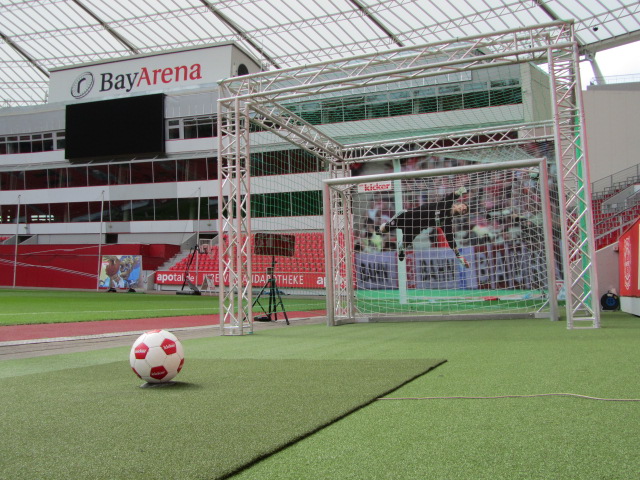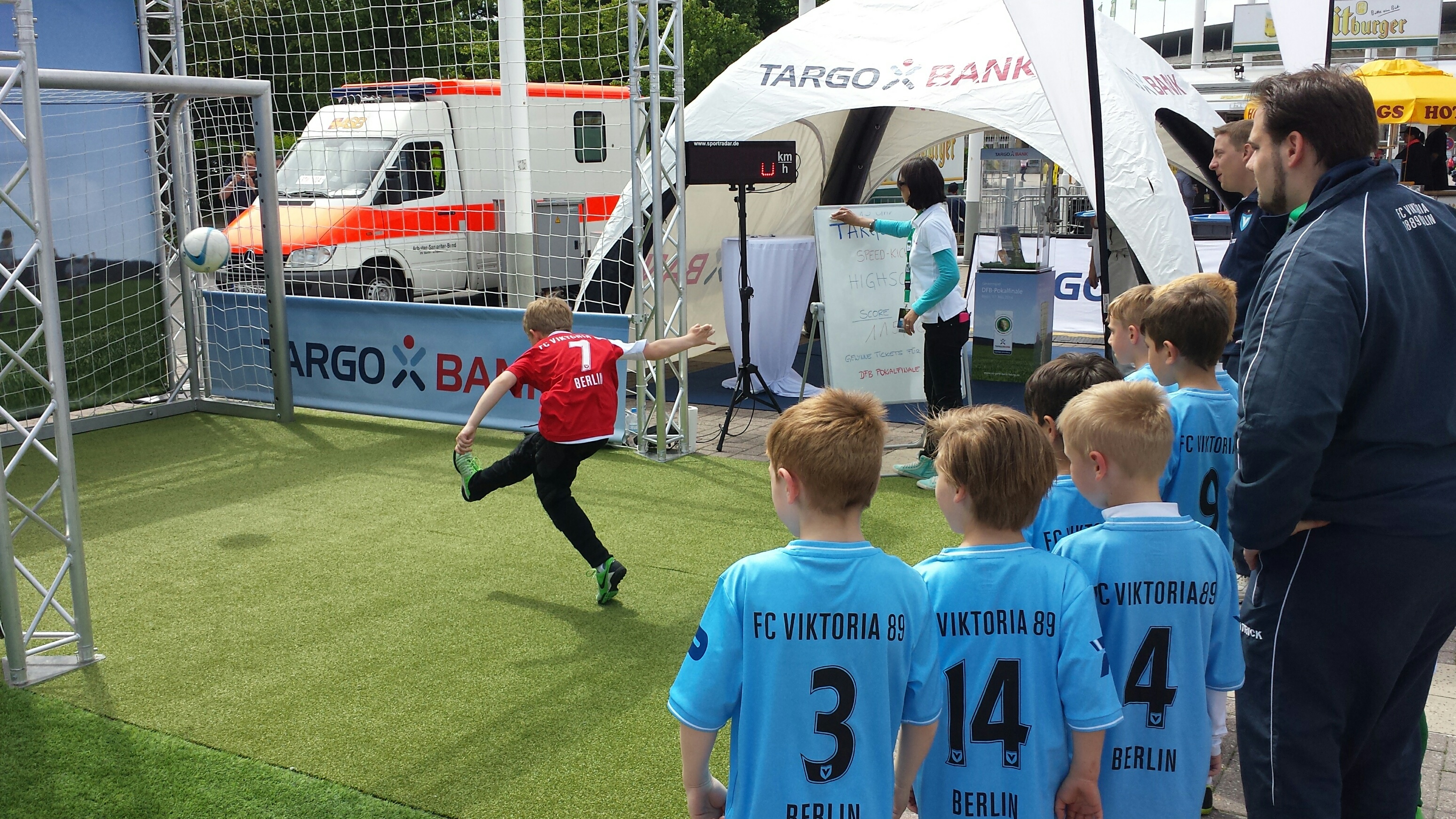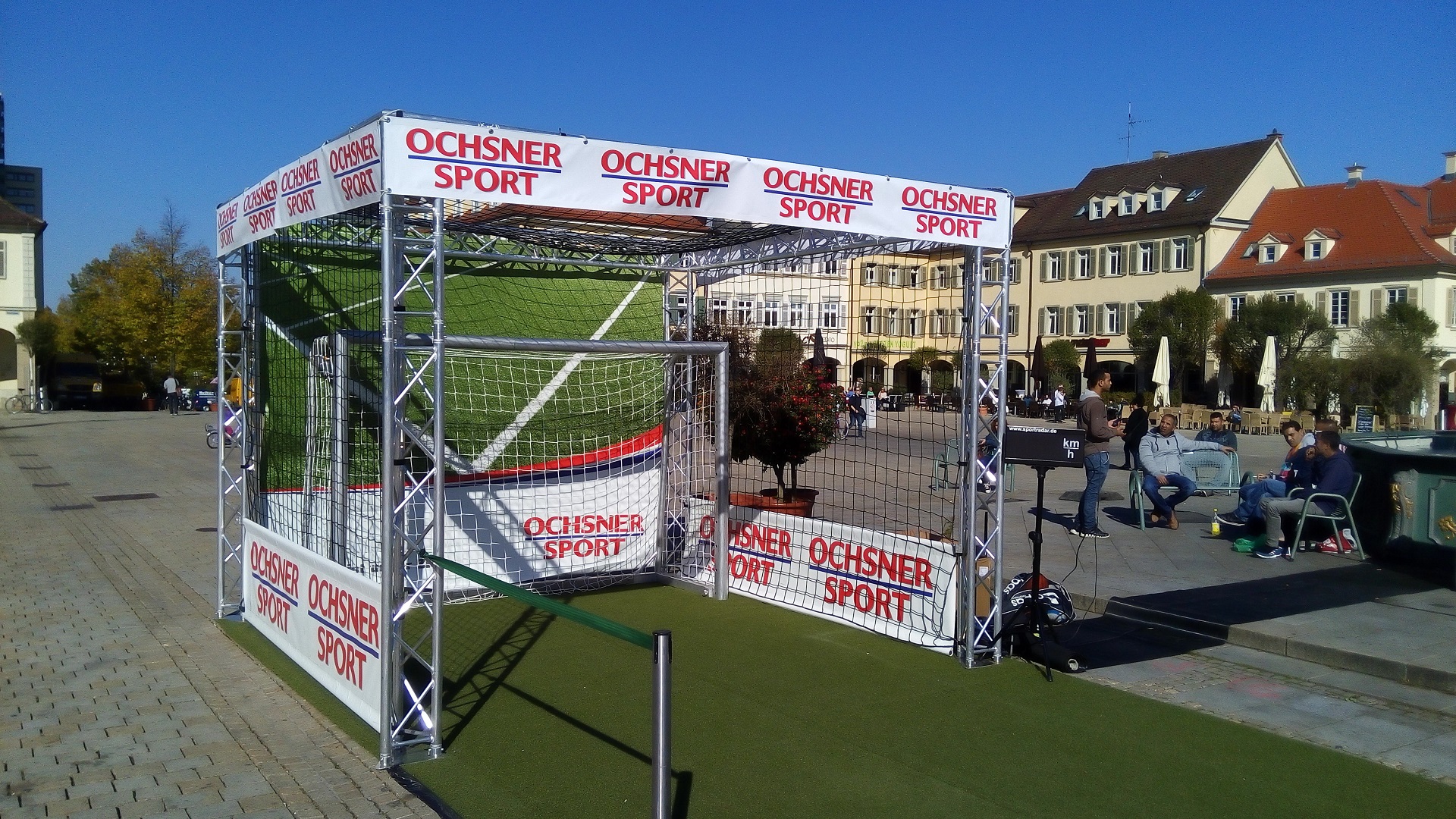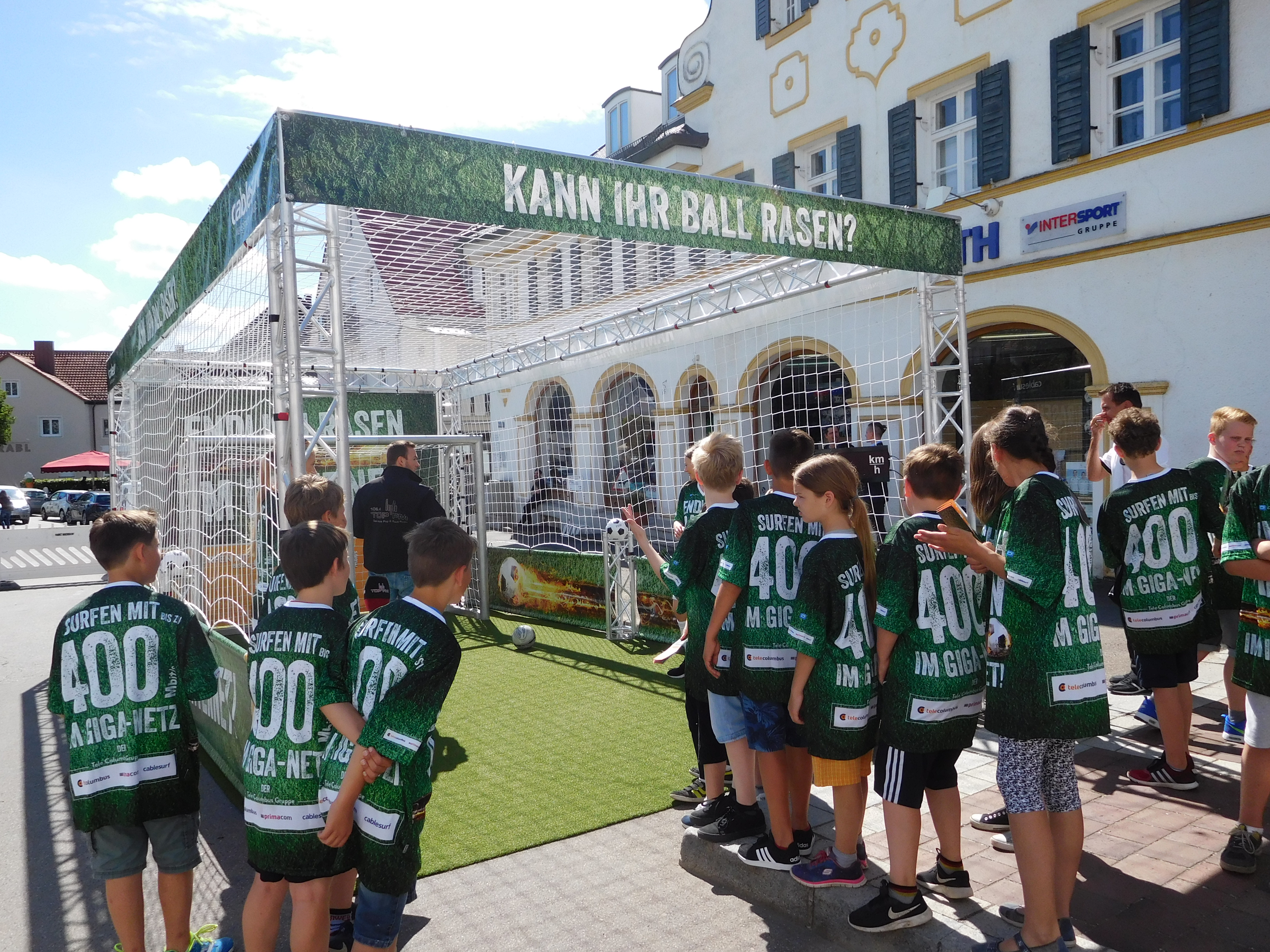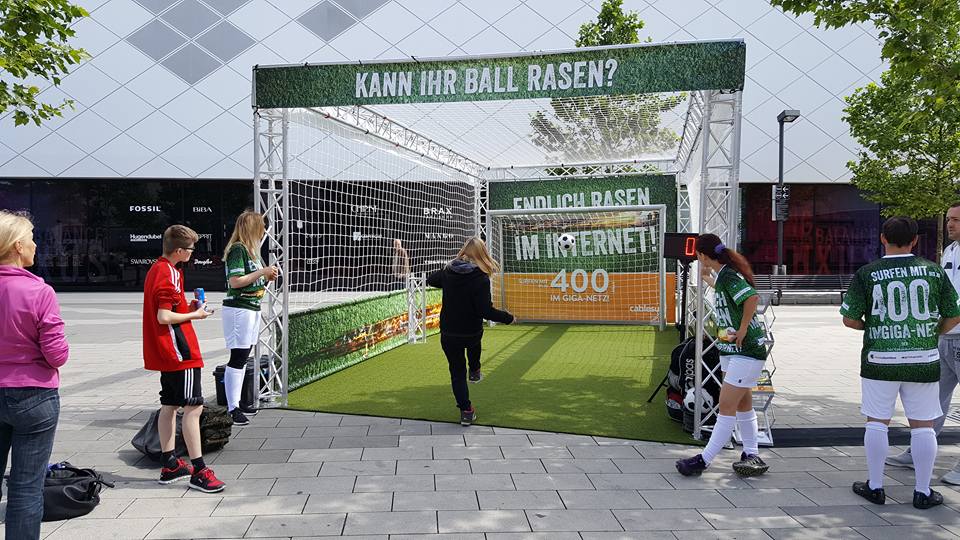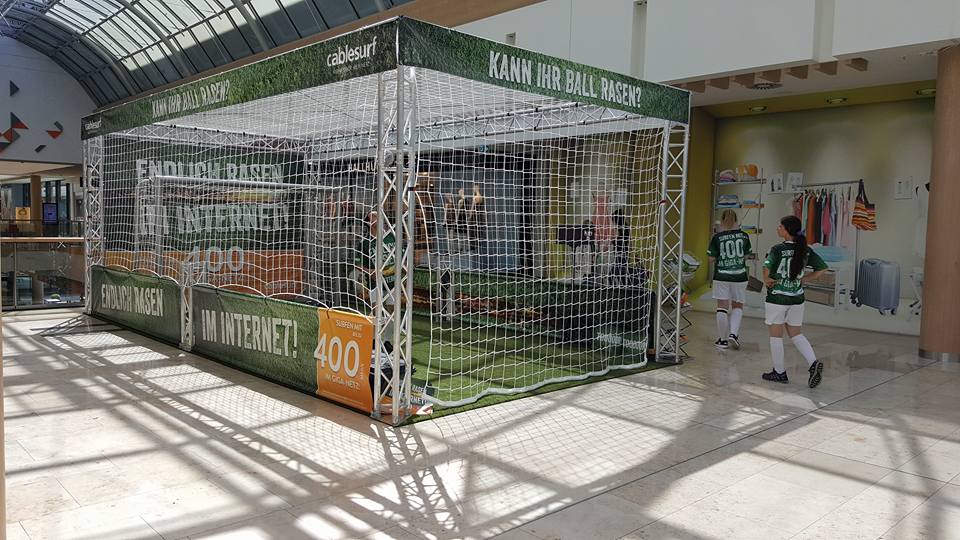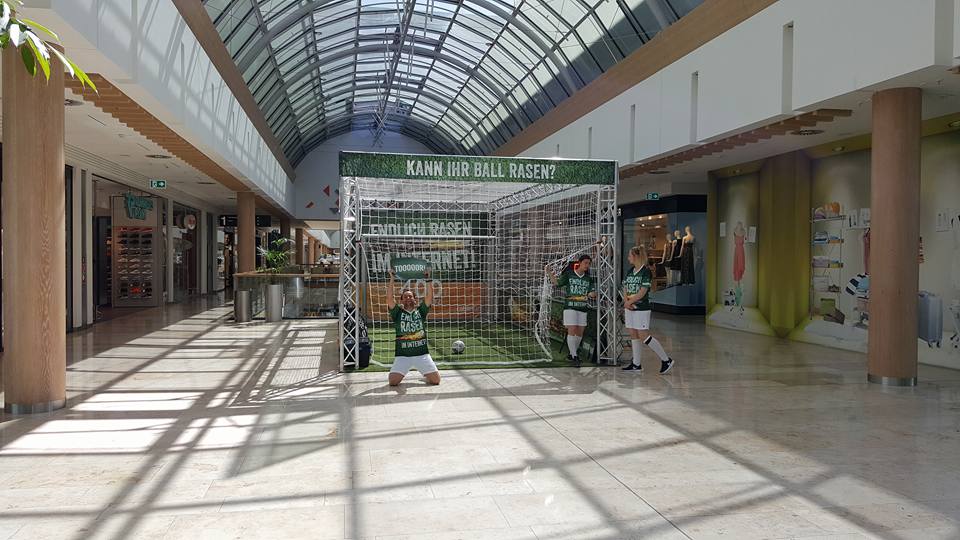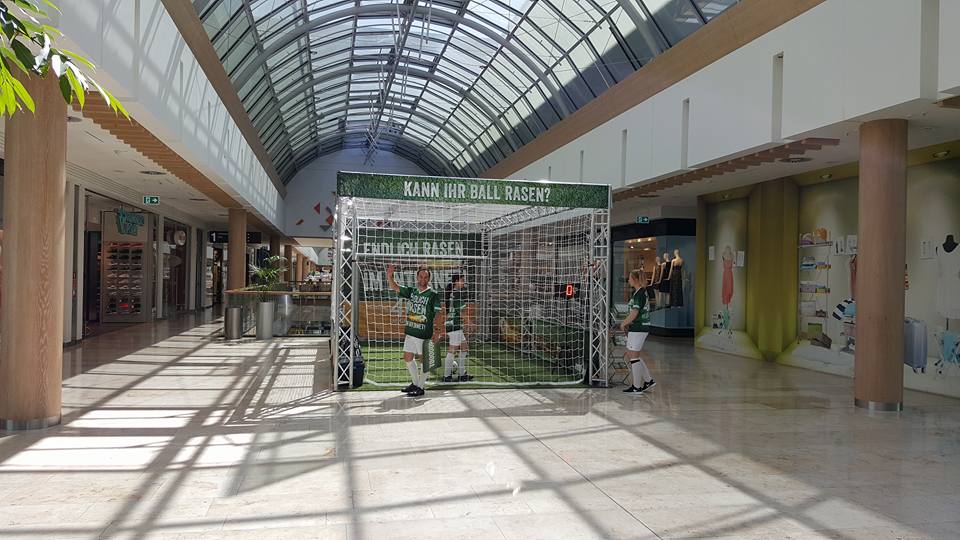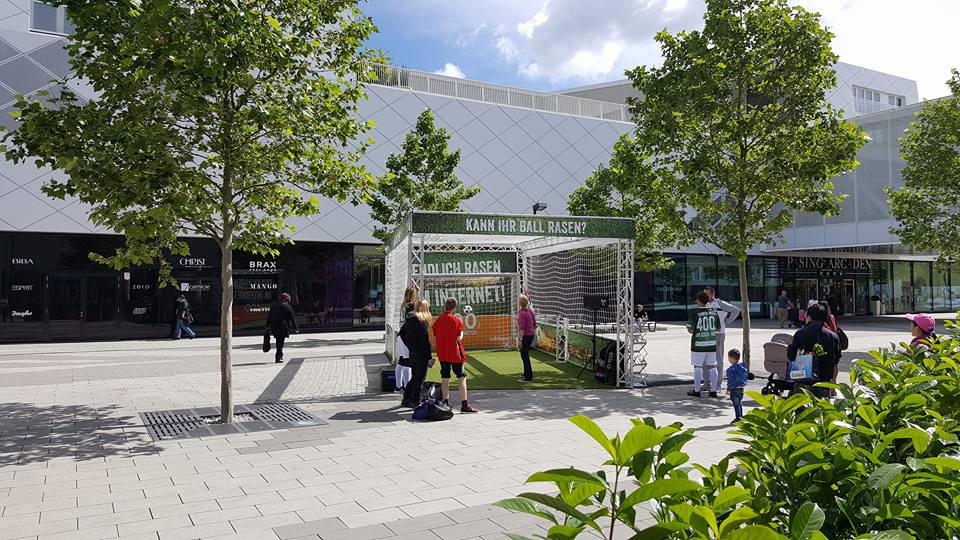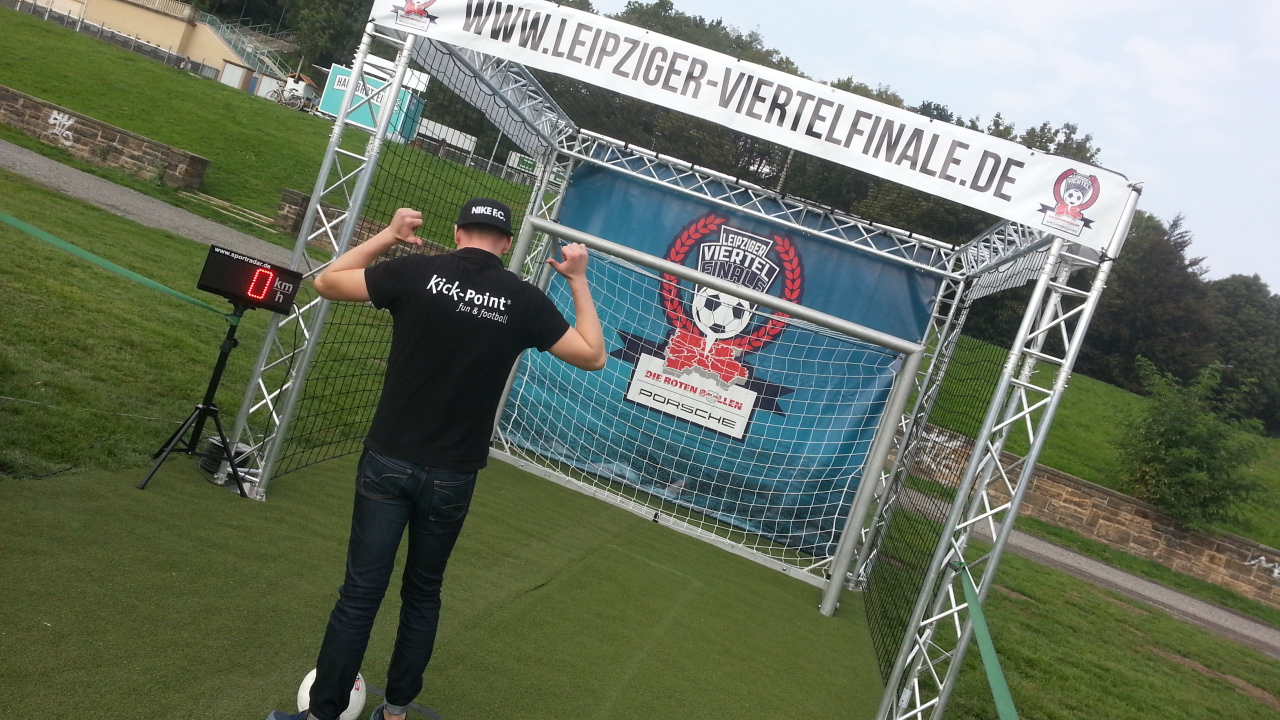 Optics are not everything, yet very important for most customers. Therefore, the shot cage of the speed kicks can be individually staged with banners for your event and will be an absolute eye-catcher. Our radar technology makes it possible for the sensor to be positioned behind the banner, making it invisible to visitors.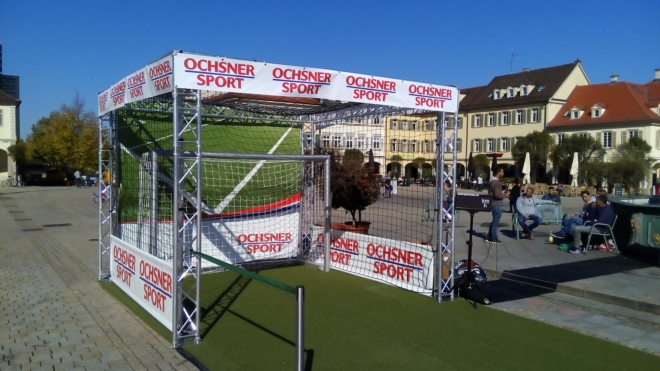 3
individually designed banner ads
The ideal supplement: the photo kick!